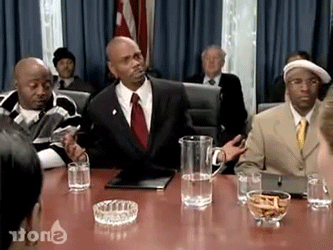 Liar liar…pants on fire 😏 …. cuz I'm hot af. 
Yo yo yo whatss uppppp
Today is history because today is my FIRST ever collab with…..drum rolls please..
If you wanna see me but way much better, click on that link babeh!
Now lemme bathe myself with nacho cheese while watching F.R.I.E.N.D.S with a fursuit on while Alex takes the stage. Take it awayy:
---
Time I've been caught lying
Yo dudes
I'm Alex over at AboutMyAwkwardLife (yes, self promo) and in this post on the lovely Wambys blog, I'm gonna be letting you all in on a few of my little secrets that I intended on taking to the grave with me but oh well – life had other plans.
Today I'll be telling you all about the most I C O N I C time that I was caught lying – buckle in guys – we're just getting started. You may wanna grab a snack.
Okay so, this lie started wayyyy back in the day, I'm talking maybe when I was 7 or 8 and still in primary school.
Okay so in case you didn't know, I am the only girl in my family and I grew up with 3 older brothers who are a substantial amount older than me. This meant that my parents at the time were a lot older than the parents of my friends. So at that time, all of my friends parents were having other children – with my friends often being the parents oldest child.
Now I was a pretty jealous little potato growing up and I always wanted something to relate to and share with my friends but as you can kindly tell from reading my blog (another cheeky self promo), I HAVE NO LIFE and didn't back then either so I thought it would be a bloody GREAT idea to just randomly blurt out in the middle of a lesson that my mum had given birth to a my "baby sister "Lisa"" yesterday and the whole class went WILD. I mean, they went baby crazy asking me tones of questions and it was amazing.
It's not like I was BEGGING to be popular, I already mainly was – primary school was my kingdom (or that's what I like to think). I just wanted to be a little it relatable and this was the way to do it.
This lie carried on for quite a while and then one day I don't know how but somebody put the pieces together and realised that it would be almost impossible for my mother to me about to have another child at her age – I mean she didn't even think it was possible to have me so how could she be able to give birth to a whole other human?
Anyway, once it got out, of course I was embarrassed as fuck but for some weird reason, I didn't get any stick for it. It was just something that happened that day and my friends were all super supportive. I guess that's the difference between primary and secondary – people are wayyy more understanding and it's not so standoffish all of the time.
I guess the moral of this story is don't lie just to fit in. It causes too much unnecessary drama and not only is it easier to be yourself, but when you do that, you meet people who actually like you for you and not what you claim to be/have. And those people are the best people ever
I hope you all liked my guest post!! I'm not as funny as Wamby but get over it okay?
And if you like me then heyyy are you single? just kidding (totally not kidding but okay)
Don't forget to check out my blog!!
---
You heard her, don't forget to check her out before she comes in your room and tickle your feet ( what?! I like being extra! )
So tell me: Have you ever been caught lying?
As always, stay safe and brush your teeth.
-Luv Wamby
~Follow me!~